Introducing Lynk Pro
Are you a small local or rural taxi company that wants to expand and offer new technology to your drivers/customers? We've created Lynk Pro to help like minded taxi owners join with Lynk but still own and run their own business.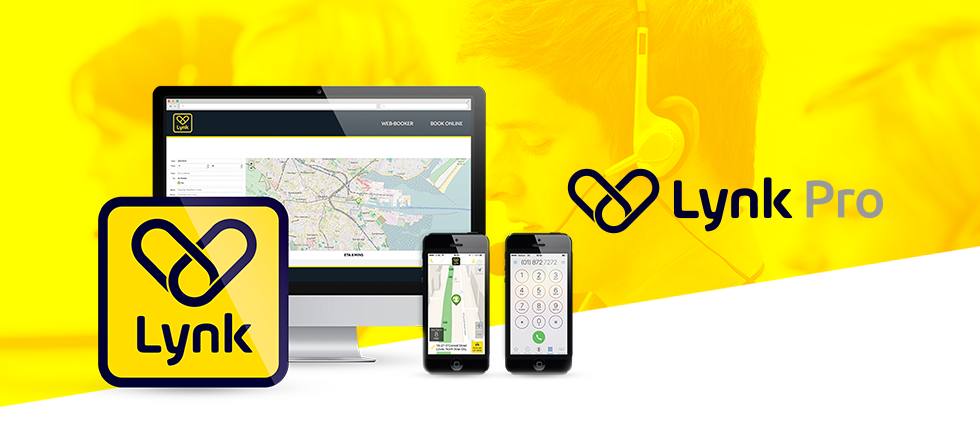 "It's been a whirlwind so far, since the launch of Lynk and our app, we noticed gaps in the market for companies and independent driver groups all over Dublin and Ireland who wanted to expand into the app market and grow their business but didn't have the funding or software to flourish. We wanted to help them and at the same time create a united front to compete both nationally and internationally. So we created LynkPro" Noel said.
We caught up with Noel to find out what exactly is LynkPro and how does it work?
"LynkPro is the software development arm of Lynk Taxis. We have developed solutions for taxi companies and independent driver groups who want to advance their business and grow market share. The LynkPro system is the most progressive cloud-based taxi system currently available. Our feature rich, automated dispatch systems will allow independent driver groups and taxi companies alike to embrace technology they could otherwise have no access to and therefore future proof their business and operate with the strength of a huge group but remain independent at the same time – like a florist aligned with Interflora."
Noel continues "This world-class software and apps allows the companies and drivers groups to have the necessary tools to compete on a national and international level. It allows them to have partners in cities, towns and villages all over Ireland and UK – so your passengers can use your app wherever we have a partner. They don't need to use a competitor's app. So you can protect your customers – protect your business.
The idea was to have companies and driver groups from all over Ireland and UK unite with likeminded taxi people to compete in marketplace as one huge group yet still maintain independence."
That's great a concept, bringing drivers and companies together, how did you come up with this idea?
Noel says… "Well… we noticed traditional taxis companies were falling behind international standards in terms of the technology and investment needed to fight for their place in the market. We wanted to give companies and driver groups the opportunity to gain market share without losing their identity. We know how important it is to keep the local name the customer base and remain independent as well.
One of the most successful companies to join LynkPro was Blackrock Taxis. Founder Eoin Doyle had this to say "Technology in the taxi Industry is moving at an incredible rate and we didn't have the resources to develop and market our own suite of apps. Partnering with LynkPro and updating our systems has allowed us to considerably increase our volume, productivity and efficiency."
So, are there any other benefits people should expect from this solution?
"Yes of course" Noel added. "As a company or independent driver group there is no commission on your bookings – your business remains yours. The dispatch systems, professional suite of apps, and software we can offer driver groups and companies is means to cut your cost but it also allows you to grow. With the cloud, technology is made easy. LynkPro will provide you with a fully integrated and branded online booking engine too – easily adapted to your existing site or as a stand-alone webpage, a cutting edge driver app and customer app and a superior booking system."
What do you hope the outcome of LynkPro will be? "Our aim is to give strength back to Irish Taxi companies and independent drivers groups by teaming up together under one umbrella, creating a super-strong and more united Irish taxi industry."
If you would like to find out more, or join – please email the team on partners@lynk.ie.