Taxi Drivers – Protect yourself and passengers from Coronavirus
Keeping you and your taxi safe – Coronavirus (COVID-19)
As more and more people start to move around and return to their normal routines its important that you protect yourself and your customers from the virus. The virus is not gone and maintaining standards is now vitally important to prevent a second wave.
Being a taxi driver you're in close contact with a number of passengers daily so its vitally important that you follow the below advice.
Re – Posted 6th July 2020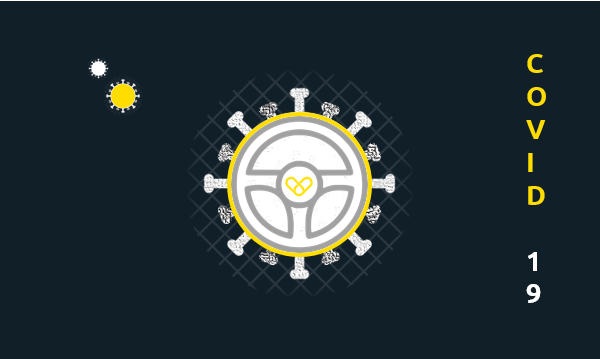 DO
Wash hands regularly & have hand sanitiser in your taxi for you and your passenger

(video below).

Wear a face mask. Try to avoid touching your face.

Wipe down touch points on your vehicle as often as you can. Areas like the steering wheel, door handles, seatbelts etc.

Install a protective screen between you and your passenger.

Ask passengers to sit in the backseats if possible.

Avoid handling passengers bags, shopping, luggage unless the passenger requires your help.

Use the driver app to phone/text passengers to let them know you've arrived rather than calling to the door.

If doing deliveries, drop the package on the doorstep instead of handing it directly over the customer.

Let people know the measures you've taken. Put up a sign with the safety steps you've taken and ask the passenger to follow the same practices.
DON'T
Do not touch your eyes, nose or mouth if hands are not clean.
Do not share objects that touch your mouth – eg bottles, cups.
How to wash your hands
What do I need for my taxi? 🚖
– Hand sanitizer or Hand wash (wash hands often)
– Tissues (sneezing, coughing & drying)
– Surface wipes (cleaning inside of your taxi)
Symptoms
a cough
shortness of breath
breathing difficulties
fever (high temp)
If you've been in close contact with someone who has the virus or someone who has been to an infected place, please self-isolate and contact your GP or call 112.
For more information visit https://www2.hse.ie/conditions/coronavirus/coronavirus.html