Taxi Drivers – Protect yourself from Coronavirus
IMPORTANT NOTICE
Coronavirus (COVID-19)
The coronavirus is starting to spread in Ireland and its important that you protect yourself and others. Being a taxi driver you're in close contact with a number of passengers daily so its vitally important that you follow the below advice.
Posted 9th of March 2020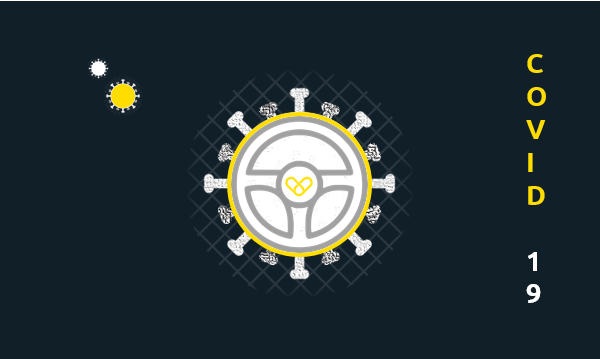 DO
Wash your hands properly and often (video below).
Cover your mouth/nose with a tissue or sleeve when you cough or sneeze.
Clean and disinfect frequently touched surfaces/object (steering wheel, car handles, gear stick and hand brake).
Avoid contact with people who are not well.
Stay at home if you feel sick to stop the spread of whatever infection you may have.
Recommend all passengers to sit in the back of the taxi where possible.
DON'T
Do not touch your eyes, nose or mouth if hands are not clean.
Do not share objects that touch your mouth – eg bottles, cups.
How to wash your hands
What do I need for my taxi? 🚖
– Hand sanitizer or Hand wash (wash hands often)
– Tissues (sneezing, coughing & drying)
– Surface wipes (cleaning inside of your taxi)
Symptoms
a cough
shortness of breath
breathing difficulties
fever (high temp)
If you've been in close contact with someone who has the virus or someone who has been to an infected place, please self-isolate and contact your GP or call 112.
For more information visit https://www2.hse.ie/conditions/coronavirus/coronavirus.html