How to become a Taxi Driver in Dublin
Have you thought about becoming a taxi driver but don't know where to start? Don't worry, we've got you covered. Lynk Taxis has created a simple step by step guide on how you can become a taxi driver.
So why become a Taxi driver? Well, it's simple…
Take control of your career.
Be your own boss.
Pick your own hours.
Complete flexibility.
More time for you and your family.
And make great money.
What do I need?
An Irish driving licence or a driving licence from another EU, EEA or other recognised state.
An Garda Síochána deem you to be suitable to hold SPSV driver licence.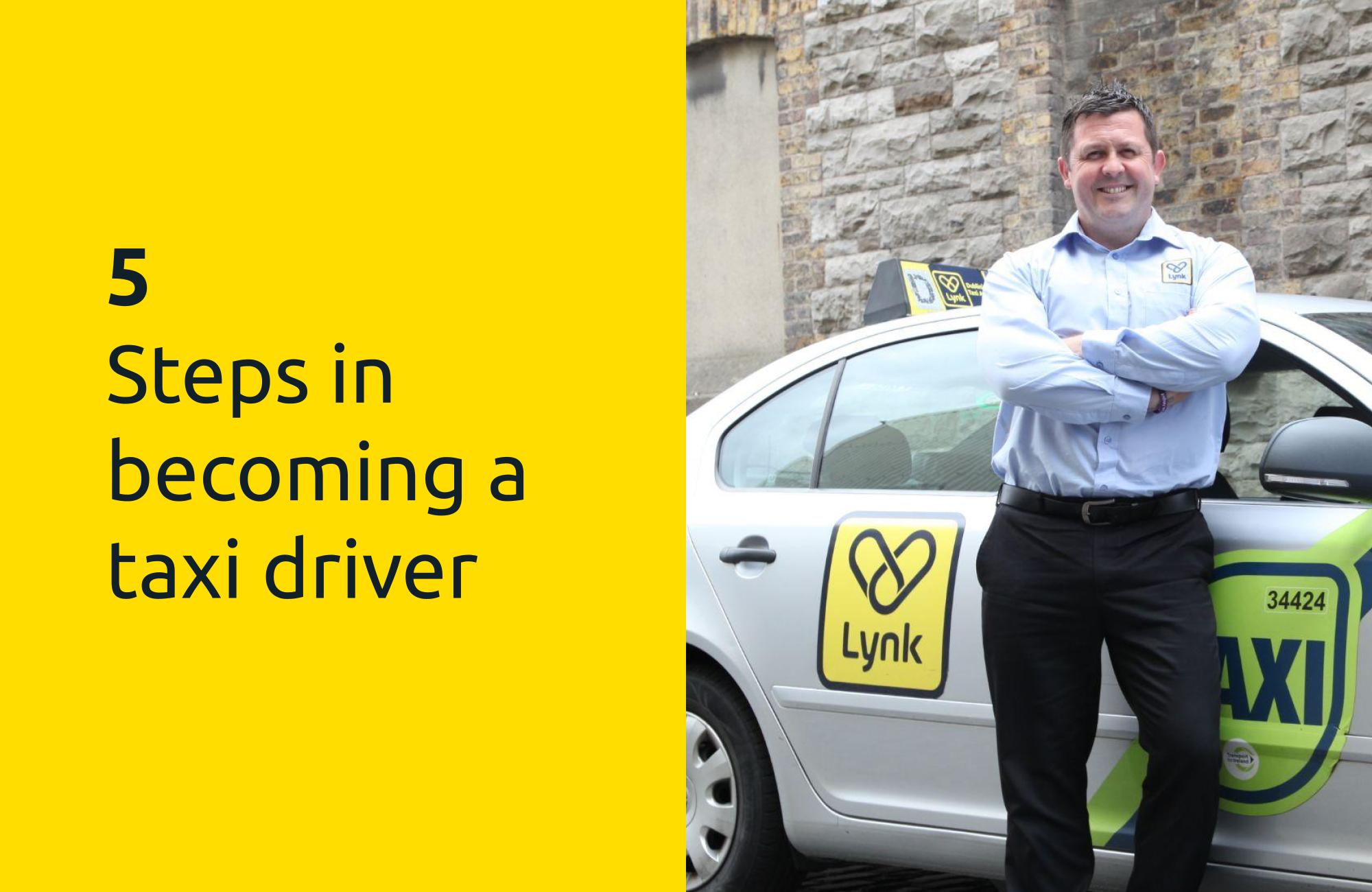 5 Steps to becoming a taxi driver
1. Prepare for the SPSV Driver Entry Test.
The Small Public Service Vehicle (SPSV) entry test is an examination covering industry and area knowledge questions. The industry questions are a set of standardized questions on regulations and standards, while the area questions are based on the location where you want to operate the vehicle eg, Dublin, Cork, Galways.
The best way to ensure you pass your SPSV driver entry test is to do your homework. We have created a FREE SPSV training tool to help you pass the test quicker and easier than any other way. Filled with study guides, mini-tests, practise tests and all based on your real SPSV test.
Top Tip: Keep testing your Industry & Area knowledge with mini-tests.
2. How the Irish Taxi Driver Test works (SPSV Test)
The test is made up of 54 Industry Knowledge questions and 36 Area Knowledge questions, both sections are multiple-choice and the test is 120 minutes in length.
To pass you must score 75% or over in both tests.
Lynk Taxis online training tool covers all the questions, study material and test quizzes to help you pass this test, and its completely free.
3. Applying for the Irish Taxi Driver Test (SPSV Driver Licence Test)
Once you are confident in your knowledge the next step is to book your test. A good time to book is when you are about 60% through the Lynk SPSV Online training course. It will help give you that push to complete your studies. But remember, keep studying – you need 75% to pass.
Book your test by calling the National Transport Authority on 0818 064 000. Have the following details ready:
Contact details
PPS Number
Drivers Licence
Credit card details (€90 test fee payment). You will then be contacted with a date and time for your test.
4. You've passed your test! Now it's time to get your license.
Once you have successfully completed the SPSV Driver Entry Test you will receive your SPSV Skills Development Certificate. You now need to pay the €250 licence fee to the National Transport Authority. Next, complete a PSV15 application form and submit it to your local Garda PSV office (outside Dublin) or to the Carriage Office (in Dublin).
5. Getting on the Road
Don't have your own car? No problem! Lynk taxis have a taxi waiting for you. We offer drivers a taxi rental service to get you started.
With one uncomplicated package, you can rent a Lynk taxi which includes your insurance, taxi plate, vehicle and maintenance and the Lynk taxi app where you will get all the work you need. Sorted!
We always recommend renting a taxi before purchasing a new taxi. Being a driver isn't for everyone and being in debt isn't for everyone. So it's important you find your feet and get yourself established before investing heavily in a taxi.
---
If you do have your own taxi, join the Lynk Taxis team as a driver. New drivers can try out Lynk at a reduced weekly subcription. It's the best way to get a feel for the work without having any additional costs. It's the simplest, easiest and most stress-free way to establish yourself in the taxi industry.
Start your study today and you could be on the road within the next few months! To start your training sign up to our SPSV training program here or email spsvtraining@lynk.ie for more information.