Taxis Around The World 🌍 – Venice Water Taxis
The latest blog post in our 'Taxis Around The World' series takes us to Venice, Italy. Venice is a city that is situated on a group of 118 small islands. Because of this, the taxi industry is very different to the one you'll see anywhere else in the world!
A brief history: The idea of boats being used as taxis is thought to have evolved from the traditional use of gondolas as modes of public transport. Gondolas are thought to be at least 500 years old. They first appeared in paintings by the Italian painters Carpaccio and Bellini in the 1490s. A boat called Gondola was even mentioned in a letter from a Venetian Republic official in 1094! Water taxis became much more common in the 1900s in the canals of Venice. This was helped by the invention and introduction of small and mobile boats, coupled with the dwindling number of gondolas. While as many as 10,000 gondolas filled the canals at its peak, this number has reduced to as little as 400.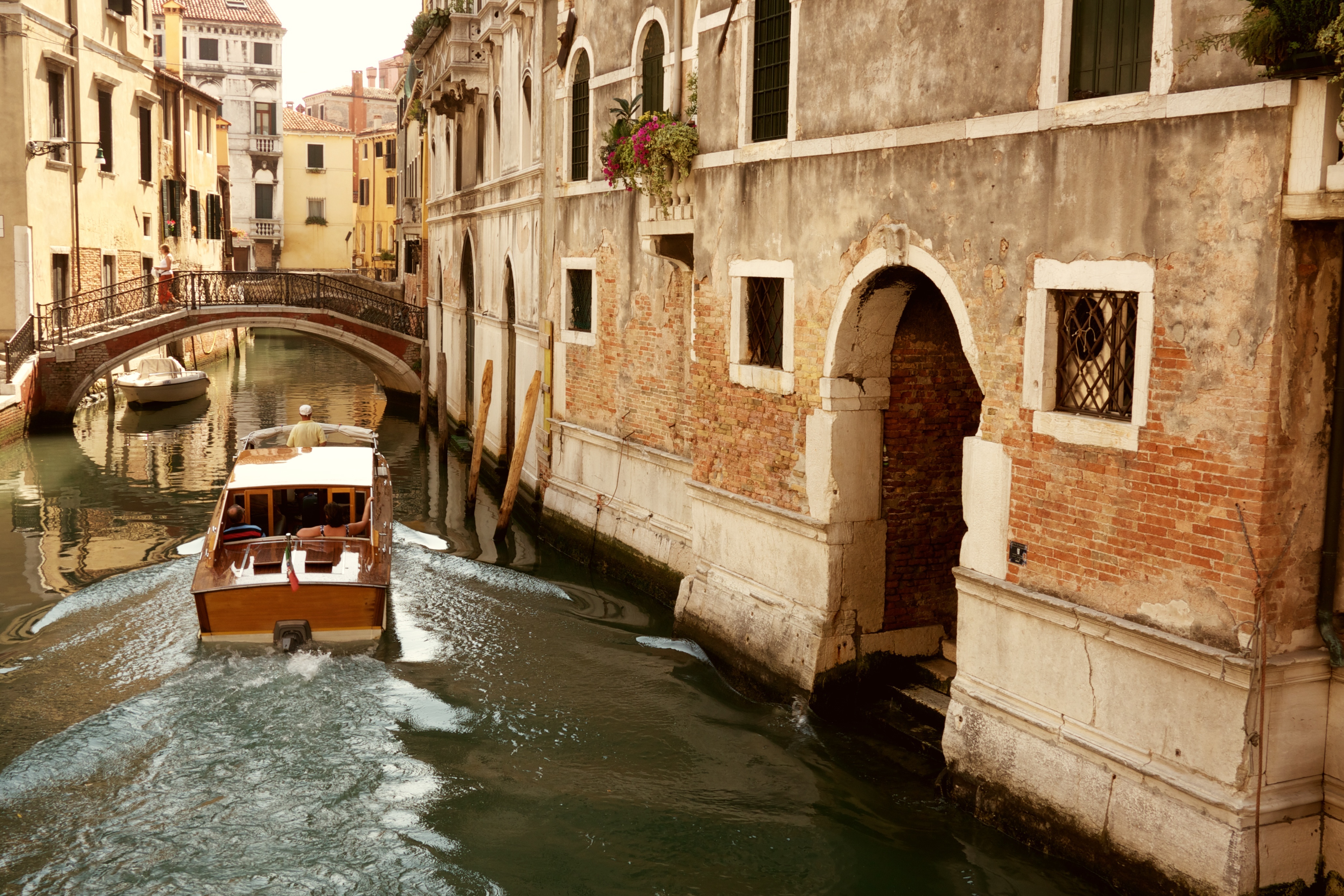 Vehicles: Venice's water taxis are usually made from either fibreglass, wood or a combination of both. The interiors are normally very plush with leather seats and wooden finishes. All boats are required to be licensed and authorised and will have a yellow stripe with a license number if so. The taxis are equipped with fire extinguishers and life jackets, you are on a boat after all!
Cost of a fare: The cost of travelling in luxury isn't cheap. Fares for short trips begin at €40. A trip from the Marco Polo Airport to the city centre can start at €100. Water taxis can hold up to 10 people so it's highly advised to share one to reduce the costs! There is also a night supplement of €20 to be wary of when coming home from an evening out.
Need to know: Tipping is not required. Also, taxi drivers are not allowed to leave their boat so if you have luggage, you'll have to manage it yourself.
Fun fact: The Italian word for water taxi is ''motoscafi'', but the word taxi is commonly understood.
This is the fourth blog post in the series, if you're interested in learning more about the different taxis around the world, check them out below!
New York City Yellow Cabs
London Black Cabs
Bangkok Tuk Tuks