5 Tips when Travelling to Dublin Airport on a Business Trip
Booking flights, packing bags and finding your passport are all stressful things to worry about when heading to the airport. If you're a regular flyer, the whole process gets easier as you learn from previous mistakes. We've all been there, double checking everything, making sure you have that little sandwich bag for your 100ml liquids.
One thing you shouldn't be worrying about is how you're going to get there. Lynk Taxis have carried and collected thousands of passengers to and from the airport. We've compiled these top tips to make sure your booking experience is smooth and stress free.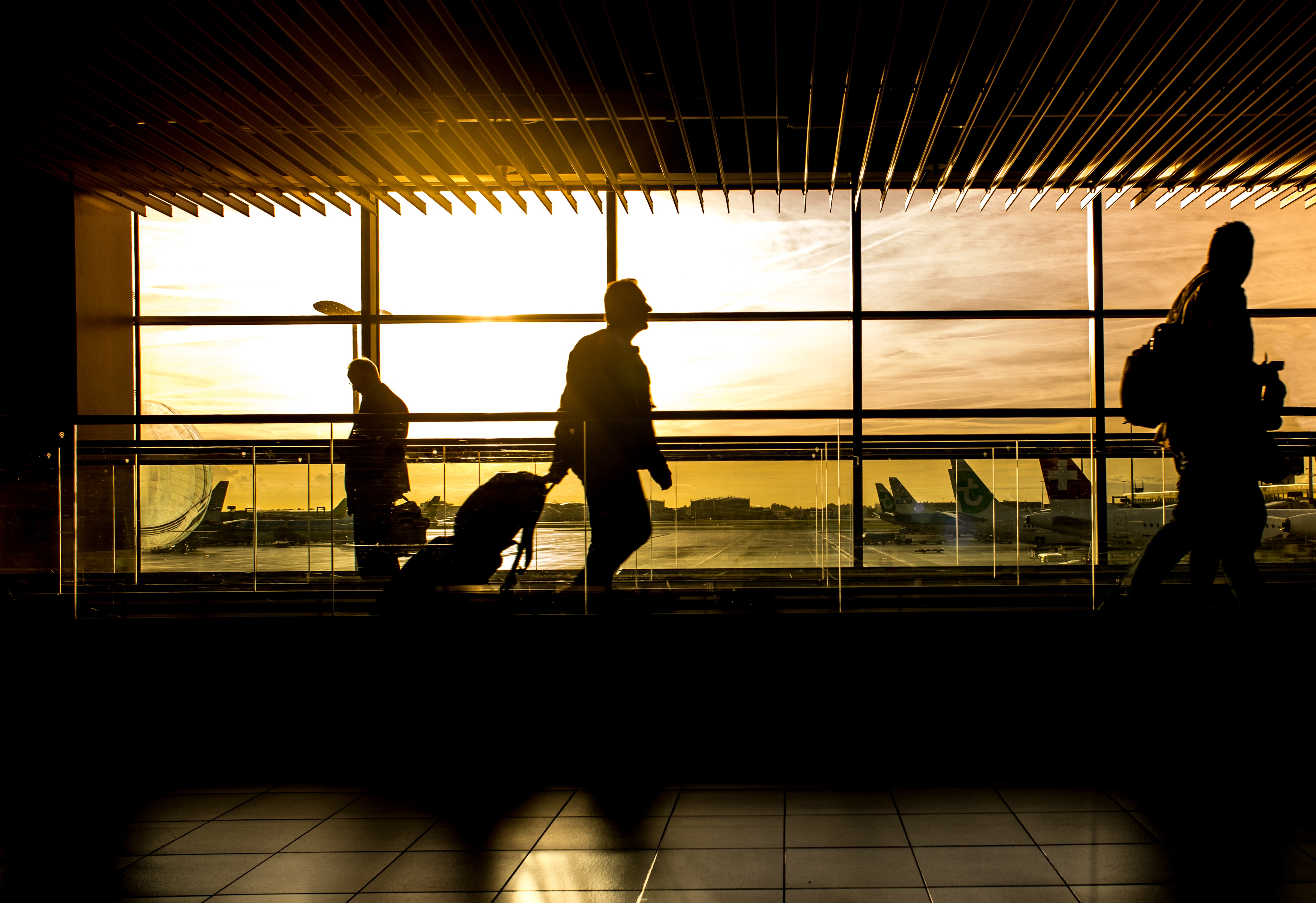 Always Pre-Book/Schedule Your Taxi in Advance
We always advise to allow at least 1 hour traveling time to the airport. Depending on your flight time and location, it can sometimes be pretty difficult to get through the Dublin traffic. We've all been bumper to bumper on the M50 during peak travel times wondering "what the hell is going on", only to move past the traffic to realise "nothing was going on".
Make sure you pre-book your taxi in advance. You can do this online, by app or over the phone. When your driver is on the way, you will receive a notification by text or in the app. When you pre-book, you get priority and you give us time to find a suitable driver for your booking.
No Need to Carry Cash
As a business traveller with Lynk you do not have to carry cash. The last thing you want to worry about is running to an ATM at 5am in the morning to get cash for your taxi driver. By setting up a business account you will have the option to pay by card or account.
Paying by Card – If you have a work credit card you can easily add these details to the app or online. At the end of your booking, the fare will then be charged to this card. Make sure if you're paying by card, you switch payment type to card when pre-booking.
Paying by Account – If you have set up a credit account you can book taxis and then pay for them at the end of the month. Make sure if you're paying by account, you switch payment type to account when pre-booking. To set up a business account, click here: https://book.lynk.ie/create-account
Save Time
Navigating your way to the airport can be a tricky experience when travelling during busy traffic times. One of the key advantages of using a taxi is that your driver gets to use the bus lanes. This seems like a simple tip but it's one of the most important when trying to catch a flight. All drivers will travel the most direct route, the use of the bus lanes will help you skip the traffic and get you there on time.
Use Lynk when you Land
If you're travelling between the UK, US and Ireland you can use the app when you land. We have partner companies across the world and over 30,000 drivers that are waiting for your booking. Check out where you can book from at the Lynk Worldwide section: https://www.lynk.ie/
Book Chauffeur Class
Want a VIP experience when travelling to the airport, then Chauffeur Class is for you. Travel to the airport in a luxury car with a suited taxi driver who is always on time, every time. Gain access to the VIP parking area in Dublin Airport for quick drop off or collection. Chauffeur class offers a new level of attention and a new level of comfort for business travellers.