7 Tips to Improve your Travel Expense Reports
Travel expense reports are not the most exciting part of any job and keeping a record of bookings and receipts can be a exhausting task. That's not even taking into consideration the receipts that have been misplaced or the trips that are unaccounted for!
Making a simple change to your routine can be the right step to creating a stress free expense experience. Lynk Taxis has put together the 7 key things to help improve your travel expense reports.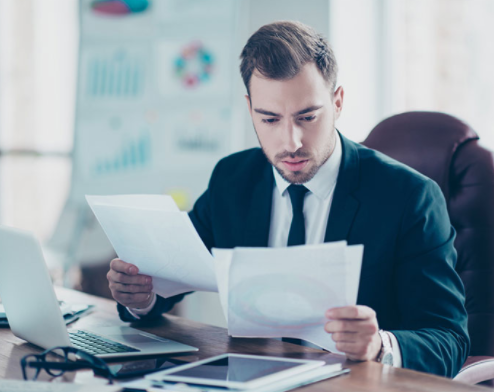 1. Go Paperless 
Lynk Taxis App is the best way to go to paperless when it comes to travel expenses. After each trip the user will receive a digital journey summary when you book by app or online. If you make a booking by phone all you have to do this is to take a photo of the receipt and save it to your photos. No more worrying about loosing receipts.
2. Set up a Credit Taxi Account 
Keeping everything in one place makes life so much easier when it comes to creating reports. When you open an account with Lynk you will receive monthly Excel/CSV reports with bookings and costs. This way the responsibility isn't on the employee to keep a track of every trip themselves.
3. Cloud Expense Apps 
Did you know there are a number of free and paid apps that help employees track their spending on the go. Theses apps allow employees to app track their daily expenses like taxi trips, petrol or food at the tap of a button, a popular  option is Pocket Guard. Adding an App to your procedure makes reporting easier for you as it keeps all the right data in one easy to access place.
4.Review Travel Spend/Timings
Does your business have a travel policy that employees are aware of and are following? Does everyone know the spending limit or are some employees taking advantage of this limit? It's so important to implement a policy so that all employees are following one clear system to ensure you stay within your travel budget.
5. How do your Employees like to Book 
Everybody is different even when it comes to booking a taxi. Each employees will more than likely have their own way of making a book. For example, some people book from their desk while others book by app while on the go. No matter how your employee books, Lynk's businesses account keeps all expenses centralized making them easy for to access.
6. Collect Employee Feedback 
To get the best understanding if your provider is living up to your employees expectations, have a chat with them. Your employees are the ones who are travelling, they are your eyes and ears on the ground, they can feedback that will improve the over all experience.
7. Implement Feedback 
After under taking a bit of research with your employees, its time to make those changes. If most employees dislike a certain element of the expense report process, use their feedback to develop ways to improve it. The expense report process isn't going anywhere, the only thing you can do is to try and build a better process that suits your business.
---
Now your ready to improve your travel expense report, have a chat with a member of our team and we can get you set up with Lynk for Business. For more information  give us a call on (01) 415 6774 or visit our website.