Returning to the Office? Here's how to get there safely…
Are you returning back to the office? It's a bit different than before, especially when it comes to your daily commute, there are a lot of things we have to consider for the first time. Traveling on public transport can be crowded and even stressful at the best of times. Lynk taxis new Protective Screens are here to help you feel safe as you make necessary journeys. Here is everything you need to know about Lynks Protective Screens taxi…
Lynk has been working to create a safe travel environment for both their drivers and passengers, this led to the introduction of Protective Screens in our fleet of taxis. Here's everything you need to know about our new Protective Screens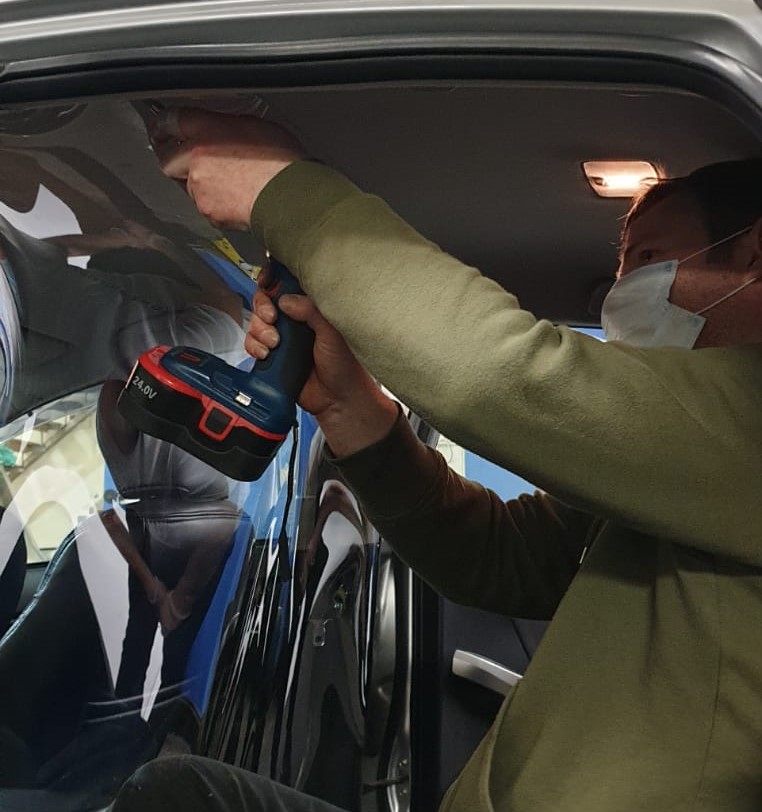 What is a Protective Screen?
A clear perspex screen fitted securely between the front and back of the taxi. This means you and your driver are separated for the duration of the journey.
How does a Protective Screen work?
The Protective Screen provides you with your own ventilation that is separate from the driver in front of the car. Travelling by taxi also limits the number of people you come in contact with while on your commute, which is so important right now.
How can I book a Protective Screen Taxi?
Lynks Protective Screen taxis are simple to book. When booking via App / Web booker – choose your vehicle type and select a protective screen, or just give us a call on (01) 8202020.