Lynks Taxis Safety Measures
A lot has changed lately, and Lynk taxi is adapting to these changes to try and keep everybody safe. Over the past few weeks, we have created and implemented new safety measures to keep our passengers and drivers safe. Here are just some of the ways we are working together to stay safe…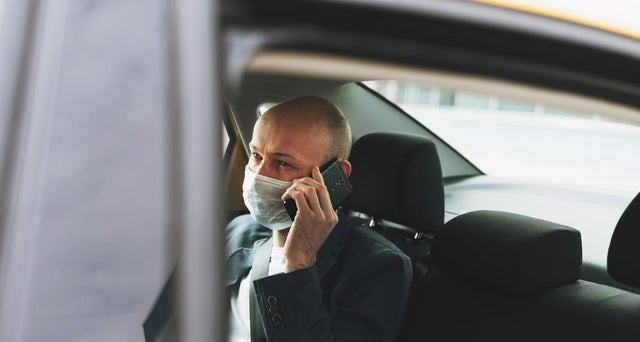 Protective screens
Lynk has invested over €150,000 to create and install custom 'protective screens' for our fleet of taxis. The screen's primary purpose is to create a barrier between the driver and passenger to minimize any potential contact.
The Carekit Drive
To work alongside the protective screen, we held a free drive-thru event for our team of drivers. The Carekit Drive Thru was an opportunity to provide sanitizing essentials to our team. The use of a drive-thru meant minimal contact between our team and our drivers. Hundreds attended on the day to collect a pack with the essentials to keep both the taxi and driver safe and sanitized.
Contactless Payments
We are encouraging the use of contactless payments through the Lynk taxis app.  This is another way to minimize contact between passengers and drivers by making the payment process completely contactless.
Face Masks
Wearing face masks has become a part of our daily lives and if you feel comfortable wearing a mask during your trip we would recommend it as an extra safety measure.
When all of these safety measures are combined it creates a safer workplace for our drivers and a safer way to travel for our passengers.
Feel safe on your daily commute by traveling with Lynk, for more information on Lynk for business give us a call on (01) 8202020 or visit our website.