Want a €9 Freight & 0% Commission?
When your friends join, you benefit.

Personal recommendations are important to us. It's simple, every time someone you recommend joins Lynk, you will reduce your freight by €10.
If that driver stays with Lynk, you'll continue to be rewarded. Those drivers can then recommend others. These benefits apply to existing drivers only.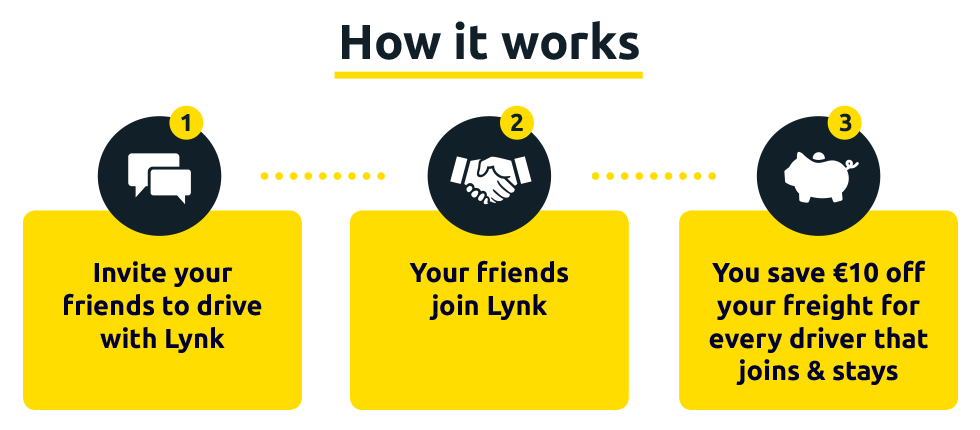 T&Cs
€10 will be deducted from your weekly freight for every new driver that you introduce to Lynk.
Drivers must be new drivers or ex-drivers of at least 2 months.
New driver must remain in Lynk.
If new driver leaves Lynk your freight will increase accordingly.
Lowest minimum freight is €9.
Programme expires 13/02/17.
Only applies to existing drivers.
Offer Expires December 2016
Please see latest driver referral deal here https://www.lynk.ie/blog-drivers/refer-a-driver-to-lynk/