Refer a Friend and Get Rewarded!
Get €20 for your first referral and €10 for every referral after that.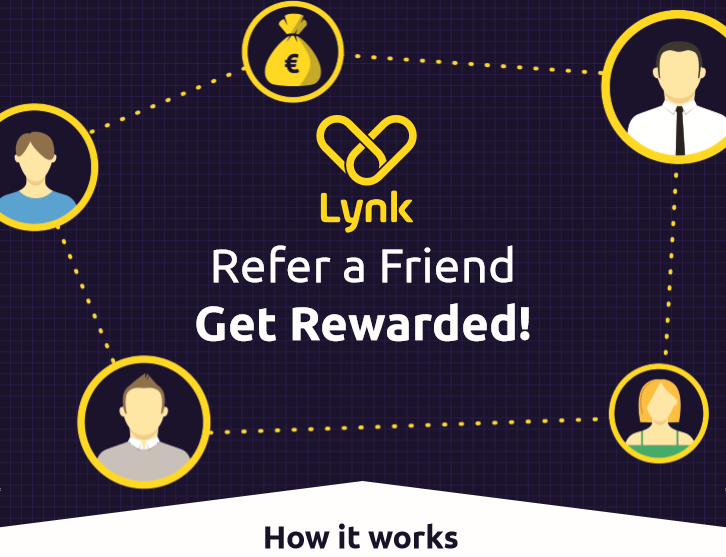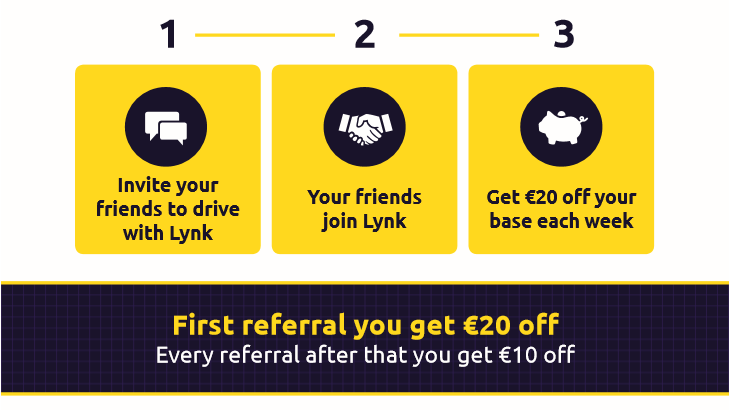 Get your friends to join Lynk and save over €1,000 a year!!
Its easy, get in touch with your Cabby Cronies and invite them to join Lynk. Once they join, you will save €20 each week.
The more friends you get to join, the lower your freight becomes!!
---
Terms & Conditions
First referral get €20 off
Every referral after that get €10 off
Must be a new driver or ex-driver of at least 2 months
New driver must remain in Lynk for you to be rewarded
If a driver leaves your freight will increase accordingly
Offer is open to all driver in Lynk (including renting)
Expires 05/02/18