Refer a Driver | Get 1 Month Base FREE
If you're an active Lynk driver you now have the opportunity to get 1 Month Base FREE by referring a new driver. Get in touch with your driver friends on the ranks, in your Whatsapp groups or in the pub and get them to sign up with Lynk!
How do I get 1 Month FREE?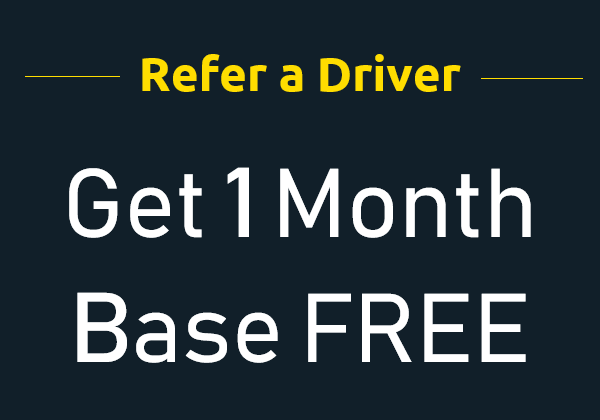 1. GET A DRIVER TO JOIN LYNK

Ask your buddy to take a two week FREE trial. That's on the house!!
_______________________________________________
2. GET REWARDED WHEN THEY STAY

When your buddy stays and pays with Lynk for 4 weeks you'll get 1 Month base FREE.
---
Its simple, bring in a driver and when they stay for 4 weeks you'll get 1 month without paying base. That's 1 full month of base free driving!! You also get to decide which month you take for free.
Example: Refer in April & take your free month in September.
READY
.
SET
.

Terms and Conditions
New driver must stay and pay their full base for a minimum of 4 weeks
New driver must not have worked with Lynk in 3 months
Cannot be used with any other driver reward offer
If more than 1 driver is referred you will get one extra week per driver
1 Month free = 4 weeks no freight/base
Please make sure you inform the Lynk team of the new driver referred so we can credit your profile