Paddy's Weekend Promo
Happy Paddy's Weekend!!
Work with Lynk this weekend and end up with a pot of gold!! This weekend is set to be the busiest one of 2017 so far with Paddy's Day on Friday and Ireland vs "them across the water" on Saturday.
90% of our bookings will be CASH
Pay no commission on cash with Lynk
What you get is what you earn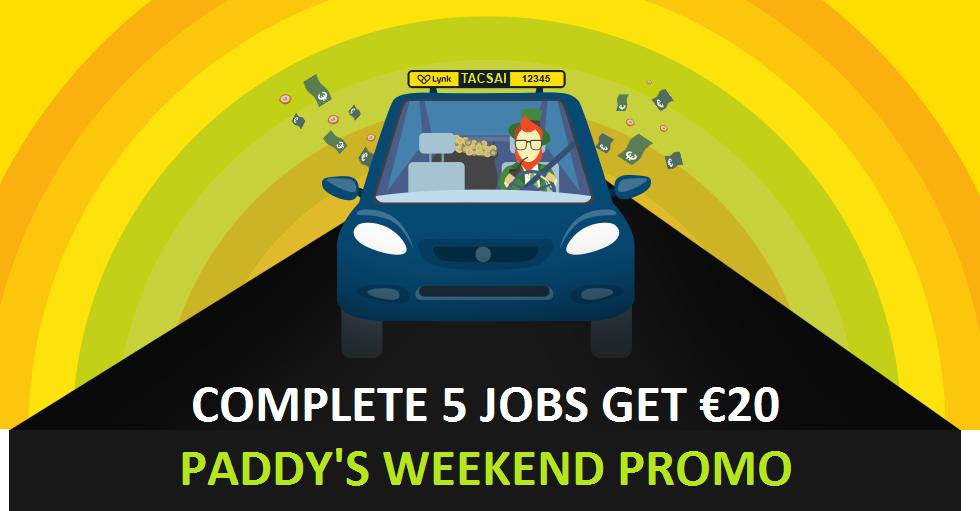 ---
COMPLETE 5 JOBS GET €20

How does it work?
COMPLETE 5 PEAK JOBS = €20
Every time you COMPLETE 5 jobs between peak hours we will bonus your account €20. There are 4 peaks, work each peak, hit the target, get a €80 Paddy's Bonus!!
See Example

*Every job you hand
Back to Bas

e will count as minus a job off your completed total. Example – If you complete 6 jobs with 1 back to base your total is 5*
---
Peak Times
2 Friday & 2 Saturday (peak times below). Each peak has 3 hours.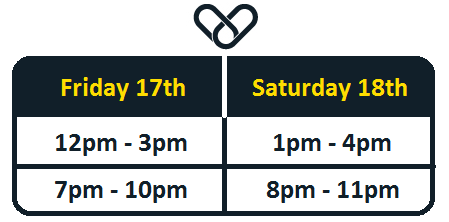 How to sign up?
There is no sign up or opt in. All you have to do is login during these hours and hit the target of 5. Then come next week you will have a nice bonus!!
T&C's
– Must COMPLETE 5 jobs in a 3 hour peak to get bonus
– 1 Back to Base = -1 Completed
– Runs 17th & 18th March 2017
– Bonus will be credited next week
---
---