4 WEEKS FREE For New Lynk Drivers!
Join Lynk now and pay no rent/freight for the first 4 weeks. Perfect on the lead up to Christmas!!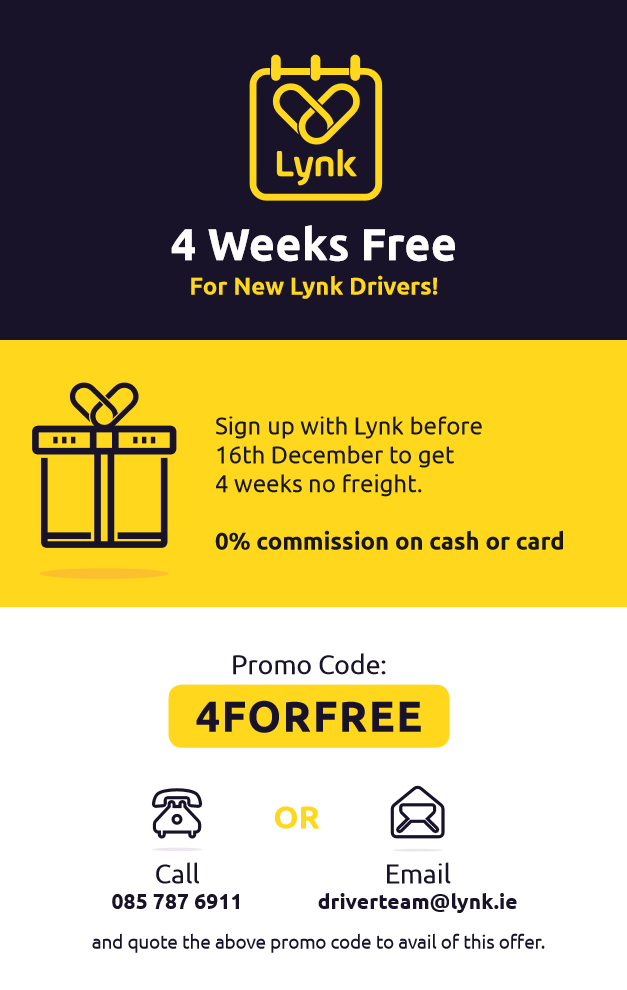 ---
T&C's
Offer expires 16/12/2016.
New Drivers or Ex-Driver of at least 2 months.
10% commission on accounts.
Limited places available.
If accepting corporate bookings, driver must wear uniform.
Roof sign compulsory.