Taxi Travel Tips During Covid-19
We understand that life doesn't stop because the virus has arrived, you will still need to get from A to B. Here are our tips to keep in mind while traveling by taxi over the coming few weeks.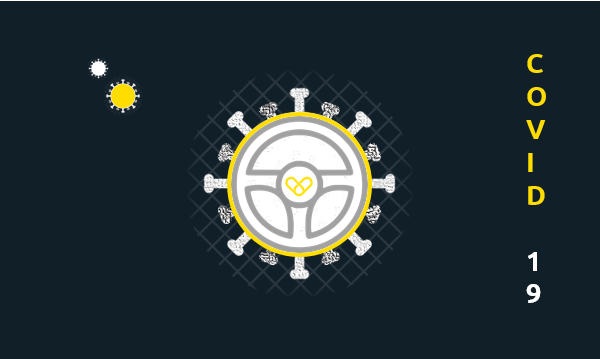 If you have to travel we recommend traveling by taxi, public transport may be busy and can leave you in a vulnerable position. At this time we need to stay apart to stand together.
Here are our tips to help you travel safely by taxi…
Open the door using a tissue or sleeve
– When entering or exiting your taxi try not to directly touch any surface if at all possible.
– If you are traveling alone, sit directly behind the driver. If traveling with 1 other passenger, make sure you're both sitting in the back and both sitting at the windows to try to create as much of a distance as possible.
Ask permission to slightly open the window
– Just ask your driver can you open your window, this will create a draft that will air out the taxi.
– Avoid cash transactions where possible and pay by card. Try using contactless payments (download app and add a card) then it's only jump in & jump out!
If you aren't feeling well don't travel
– Its as simple as that, if you are not well just stay at home and rest. If you have any concerns, check out the HSE website for more information.
– We all know how important it is now to wear a mask. We are encouraging all of our passengers to please where a mask when traveling by taxi.
The health and safety of our drivers, staff, and passengers is our main priority. If you would like to book a Lynk taxi call us on (01) 8202020, try our web booker, or download the App.
---