Lynk's October Event Guide
The days are getting shorter and colder, but that won't dampen our spirits! Lynk's October Event Guide has picked some fantastic events you can go to this month. Give it a read and start getting excited for the month ahead!
4th October – 1st November
The Nightmare Realm
The Nightmare Realm is a walk-through horror experience that first started in 2009 in Tralee. With their home now set in the RDS in Dublin, this interactive event has grown year on year along with their visitors. This year's show is titled 'The Devil's Crossroads'' and if the name is anything to go by, it's going to be intense! Three new haunts have been added including one called 'Snuff House 86'. In other words, this experience is not for the faint-hearted.
More info: https://www.thenightmarerealm.ie/
3rd – 17th October
Threesome
Signs of Power (Vanessa Powers) is a Dublin-based sign-painter who uses traditional sign techniques that were once in danger of being lost. It's hard to walk too far in Dublin without seeing a shop or pub sign that has been painted by Vanessa. Her first solo exhibition, Threesome, will feature several large-scale pieces created on glass, using traditional gilding techniques. In addition, it's open to the public for free. Be sure to check out this event to learn more about this beautiful trade and to see some stunning artwork!
12th – 13th October
Live Cooperage Demonstration
As part of the Festival of Irish Whiskey, Pearse Lyons Distillery in Dublin 8 are hosting a live cooperage demonstration. A cooper is someone who makes the wooden casks and barrels that store whiskey, beer and other alcohol. This skill and process is vital to the taste of whiskey but the tradition is not as commonplace as it once was. It's a truly fascinating skill and we highly recommend visiting The Liberties distillery for this live demonstration!
More info: http://bit.ly/CooperageDemo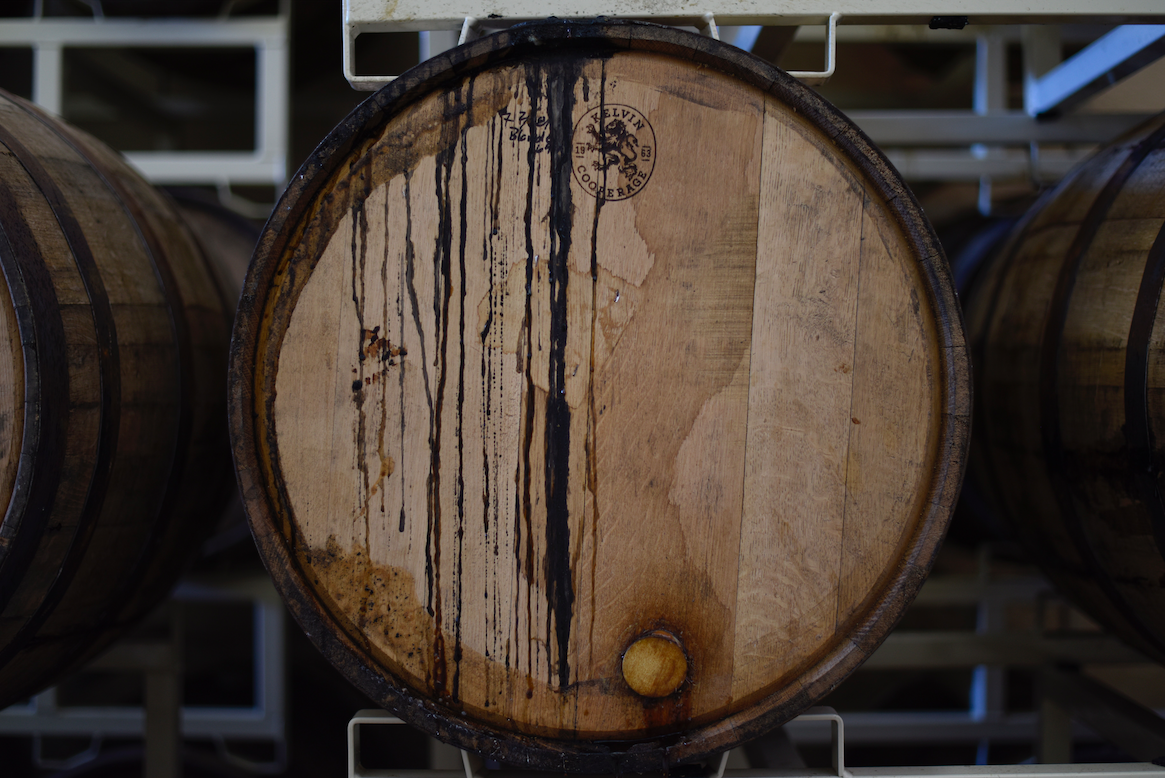 14th – 20th October
DublinTown Food and Drink Festival
Foodies unite! DublinTown are bringing a 7-day food and drink festival to Dublin with events taking place in restaurants, bars, cafes and hotels. These events include a coffee tasting, a cheese making workshop, a gin masterclass and a tasting trail. With the food scene in Dublin constantly evolving and improving, this is a great chance to experience a curated taste of all the city has to offer.
More info: https://foodanddrinkfest.ie/
25th – 28th October
Bram Stoker Festival 2019
A little known fact about Dublin is that it is home to Bram Stoker, author of Dracula. This gothically inspired programme of events promises '4 Days of Deadly Adventures'. The Bram Stoker Festival has been a mainstay of the Halloween season for the past few years. Events will take place all across Dublin. With storytellings events, film screenings and discussions about the famed book included in the programme, you'll be sure to find something for you.
More info: https://bramstokerfestival.com/
26th October
The Rocky Horror Picture Show Screening
The Sugar Club will play host to this Halloween Extravaganza which promises to be a wild event! With prizes on offer for best dressed and audience participation highly encouraged, fans of this cult-classic will not want to miss this. In addition, free props and complimentary hot chocolate will be handed out. Moreover, new scenes from the show will be performed live for the very first time. This event is ticketed and is the highlight of the year for many so get them while you can!
More info: http://bit.ly/RockyHorrorScreening