What are Lynks Protective Screens?
Our main priority in Lynk Taxis is the safety of our drivers and passengers, especially now more than ever. One of the biggest safety measures we have introduced is the installation of Protective Screens throughout our fleet of taxis.
 Here's what you need to know about Lynks Protective Screens
Lynks Protective Screens are a first of its kind in the Irish taxi industry. They're made from a clear perspex screen fitted securely between the front and back of the taxi, this means you and your driver are separated, protected, and preventing the spread of the virus.  Each screen has been carefully measured, cut, and installed in-house by our garage team. Check out the inside of our taxis – Watch Video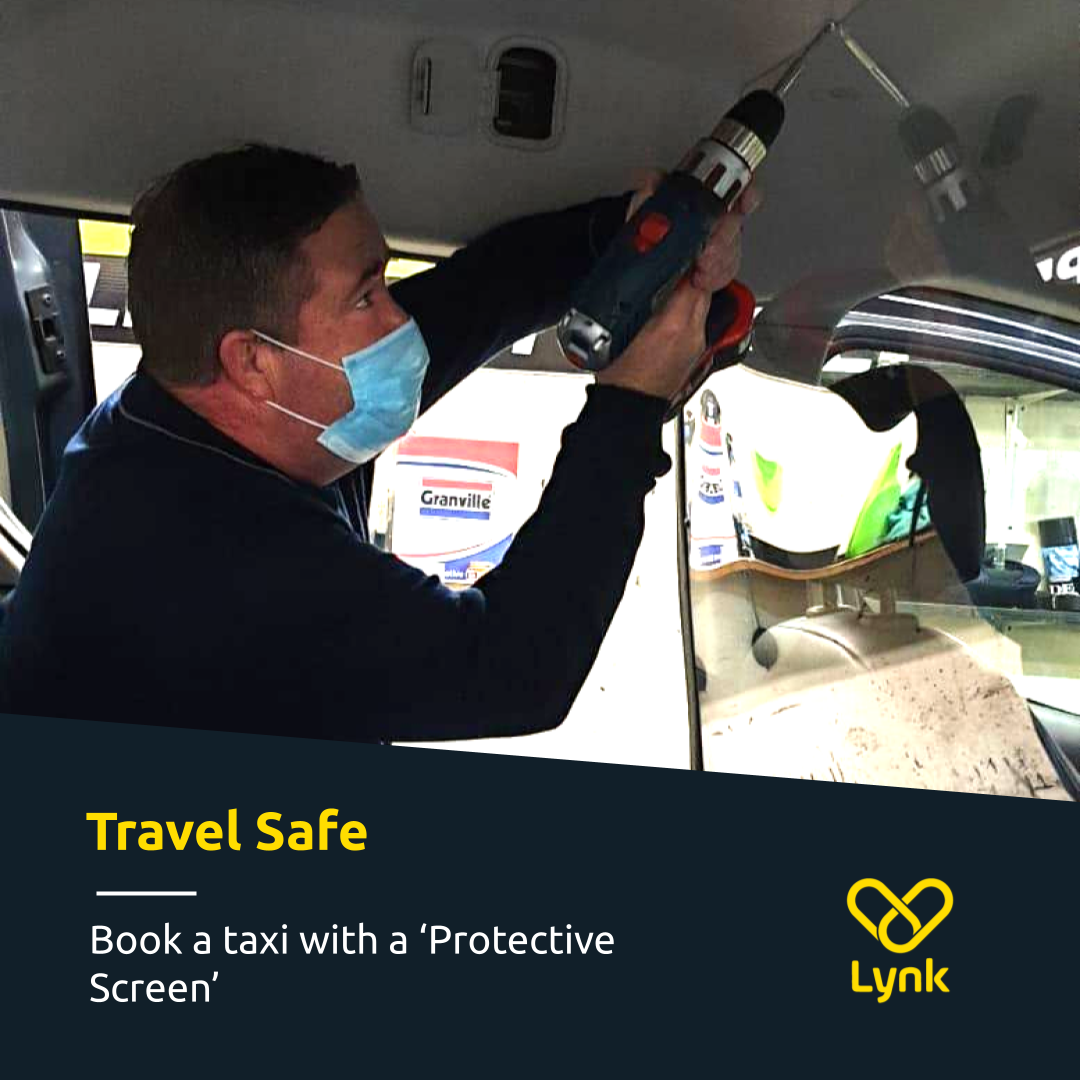 The Protective Screens will provide you with your own ventilation and an extra piece of mind while traveling by taxi. It's a simple idea but we believe it will be very effective. We are also encouraging the use of contactless payments through the Lynk taxis app.  This is another way to minimize contact between passengers and drivers by making the payment process completely contactless.
Here's how to book a taxi with a Protective Screen

1. Download/Open the Lynk app or call (01)8202020
2. Set 'Address' & 'Destination'
3. Change vehicle to 'Protective Screen'
4. Confirm your details & book

Feel safe on your daily commute with Lynk Taxis, for more information on Lynk Taxis give us a call on (01)8202020 or visit our website.