Lynk goes live with Portlaoise Taxis
Lynk Taxis opens its service to drivers and customers in Portlaoise as plans for national expansion kickstarts. Taxi users in Portlaoise will now be able to connect with a local Lynk drivers when they book by phone or app. So far, Lynk has signed up over 30 drivers in the area which will make it the largest driver network in Portlaoise.
Lynk – Portlaoise Taxis
The service will be available within Portlaoise (see below map). Customers will be able to book by phone on (057) 850 8500 or download the Lynk Taxi app. Over the coming months, we aim to add more drivers which will improve wait times in the area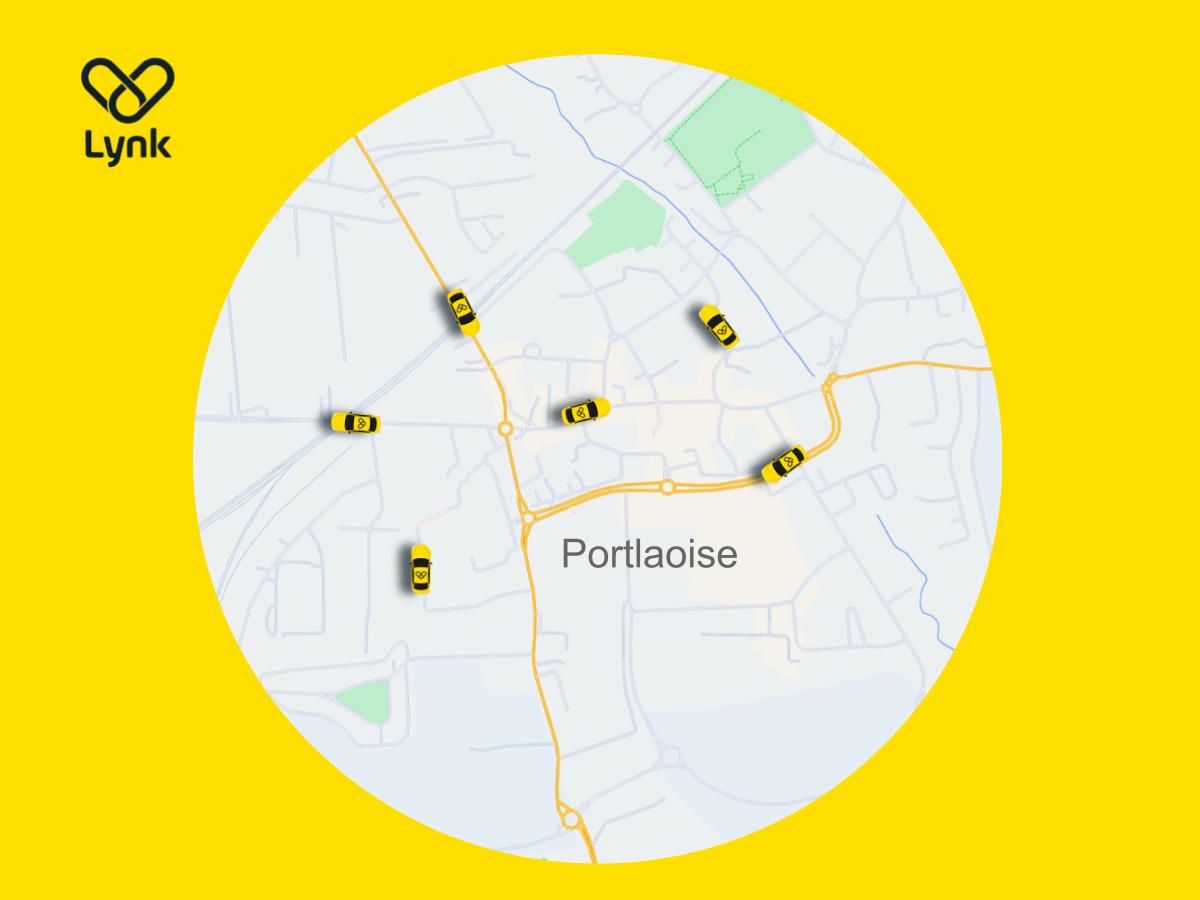 Portlaoise Taxi Drivers – SIGN UP
If you drive a taxi in Portlaoise, you can sign up and use Lynk completely FREE. The Lynk Driver App will be completely free for an extended period of time while we grow in the area.
SIGN UP –  here https://bit.ly/LynkPortLDrivers 
---