Lynk Delivery for Businesses
Exciting news! We're now offering businesses and customers a new quick-and-easy way to get the essentials delivered. Our new feature, Lynk Delivery, is set to help people in the local community who are isolating in their homes during these unprecedented times. Our new service allows customers to book a Delivery Driver to collect from their local stores, grocers, chemists and more!
Customers can download the Lynk app to book delivery driver while businesses can book online or by phone. Our team of over 2000 drivers are on hand to collect whatever you need from a wide range of stores across the capital and deliver them directly to your door.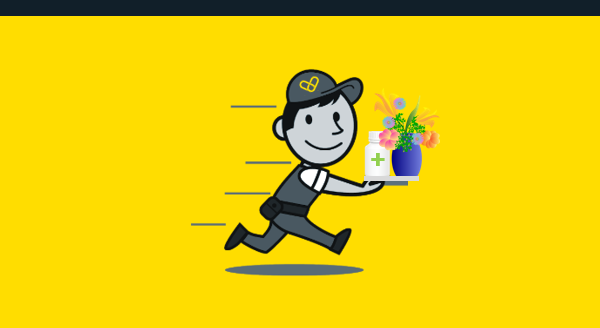 How it Works 
Deliveries for Local Business (online or phone)
Your customer shops by phone or in store directly with your business. You take payments for the goods and also the delivery. When their order is ready to go you can use Lynk Delivery to book a delivery driver to collect & deliver to your customers door.
Step 1. Book delivery online at book.lynk.ie or call 014715313
Step 2. Set your business address as the 'Pick Up' point.
Step 3. Set customers address as the 'Destination'
A quote for that delivery will be shown when you've entered the 'Pick Up' and 'Destination'. Deliveries within 3km will cost €6.95 and thats for immediate collection & delivery within 30mins.
When booking online, make sure you're on the "Book Delivery" tab which is located at the top of your screen. Businesses can book multiple deliveries in a single run so numerous orders can be delivered by the same driver.
Benefits of Lynk Delivery for Chemists, Florists, Grocers, Printers, Dry Cleaners and more.
Free to use
Offer a new service to existing customers
You still own the customer, we just manage the delivery
No difficult integration (book online or by phone)
Set pricing per drop
Reach new customers


If you're a business and want more information on how we can help call us on 014715313 or via email lee.moloney@lynk.ie.
Deliveries for Customers at Home (app or phone)
Firstly, you shop online or by phone with your favourite local stores. You must order to collect. When your items are ready to be collected , you use our "Delivery" feature on the Lynk App – book a driver to Collect and Deliver to your front door
Download the Lynk app or call 014715313
Step 1. Open the app and tap the navy 'Delivery' button on the home screen
Step 2. Add your 'Collect from' & 'Deliver to' addresses
Step 3. Book for now or later & enter your order/reference name or number
Step 4.  Add a payment card & 'Confirm Delivery'
You can book, track and pay for your Delivery on the new app feature.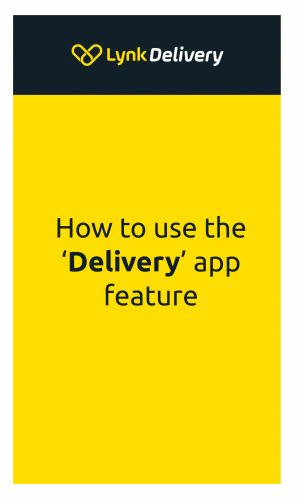 It's simple, you organise your delivery around your schedule. No more stress! You can be reassured that our professional team will take great care of your package and it will arrive just when you need it.

---