Lynk Announce 'Fixed Fare' Pokemon Go Tour
15th August 2016
Lynk, the Dublin taxi app, has just announced a new city wide Pokémon Go tour service, in order to meet significant demand.
Since Pokémon Go launched in Ireland last month, Lynk drivers have been inundated by requests from resourceful hunters, both tourists and locals, who need help to "catch em' all".
However when one particularly zealous Pokémon Go hunter racked up a fare of €200 in one afternoon last week, the Lynk team decided a fixed-fare tour was needed to handle this demand!
So now, Pokémon Go hunters can travel around key Dublin city zones with Lynk to "catch em" all" for a fixed rate of €30 per hour*.
Lynk driver, Pat McCarthy, says: "Ever since Pokémon Go launched in Ireland, we have had customers playing the app in the back of our cars on a daily basis. No-one else has provided these hunters with an opportunity to 'up their game' by getting to more places around the city, even faster, so we decided Lynk should be the first!"
Zone/Boundary map below: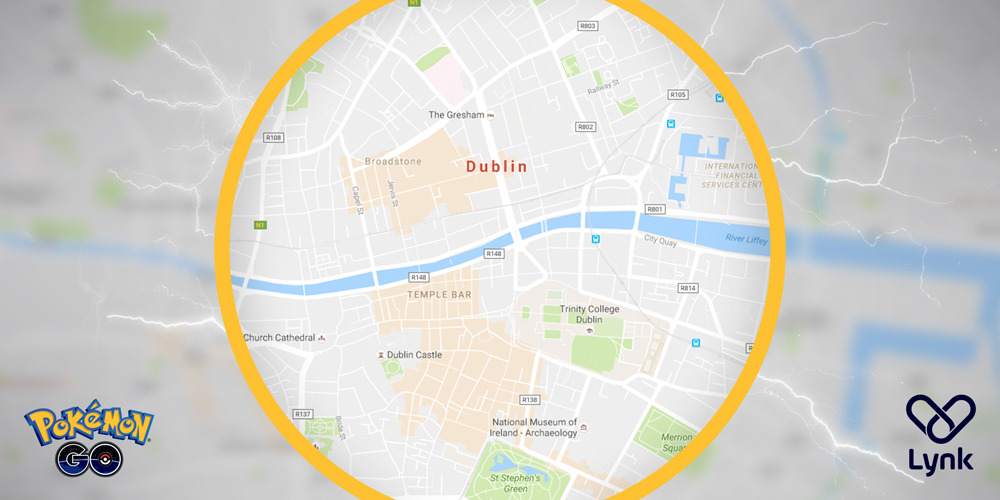 Pokemon masters looking to take the tour can book  by calling 01 8 72 72 72
*T&Cs apply, please see below:
No tours available at peak times (7am – 10am & 5pm –  7pm Mon – Fri)
Tours must stay within the boundary (see map)
Must start and finish in boundary (see map)
Fixed 1 hour fare of €30
Max 3 passengers
Tours are subject to driver availability
Pre-bookings only
Cash payment only
Cannot be used with any other offer/fixed price
Tours end 26th August