Dublin Landmark Quiz
A picture can paint a thousand words! Or in this case, a few pictures can make a Dublin Landmark Quiz. Can you match these pictures with some famous Dublin locations?  🏛️  ⛪  🏟️  🍺
Our taxi drivers got 10/10, what can you score! Share this link with friends and family – https://www.lynk.ie/blog-customers/dublin-landmark-quiz . You can check the answers at the bottom of this blog, no cheating!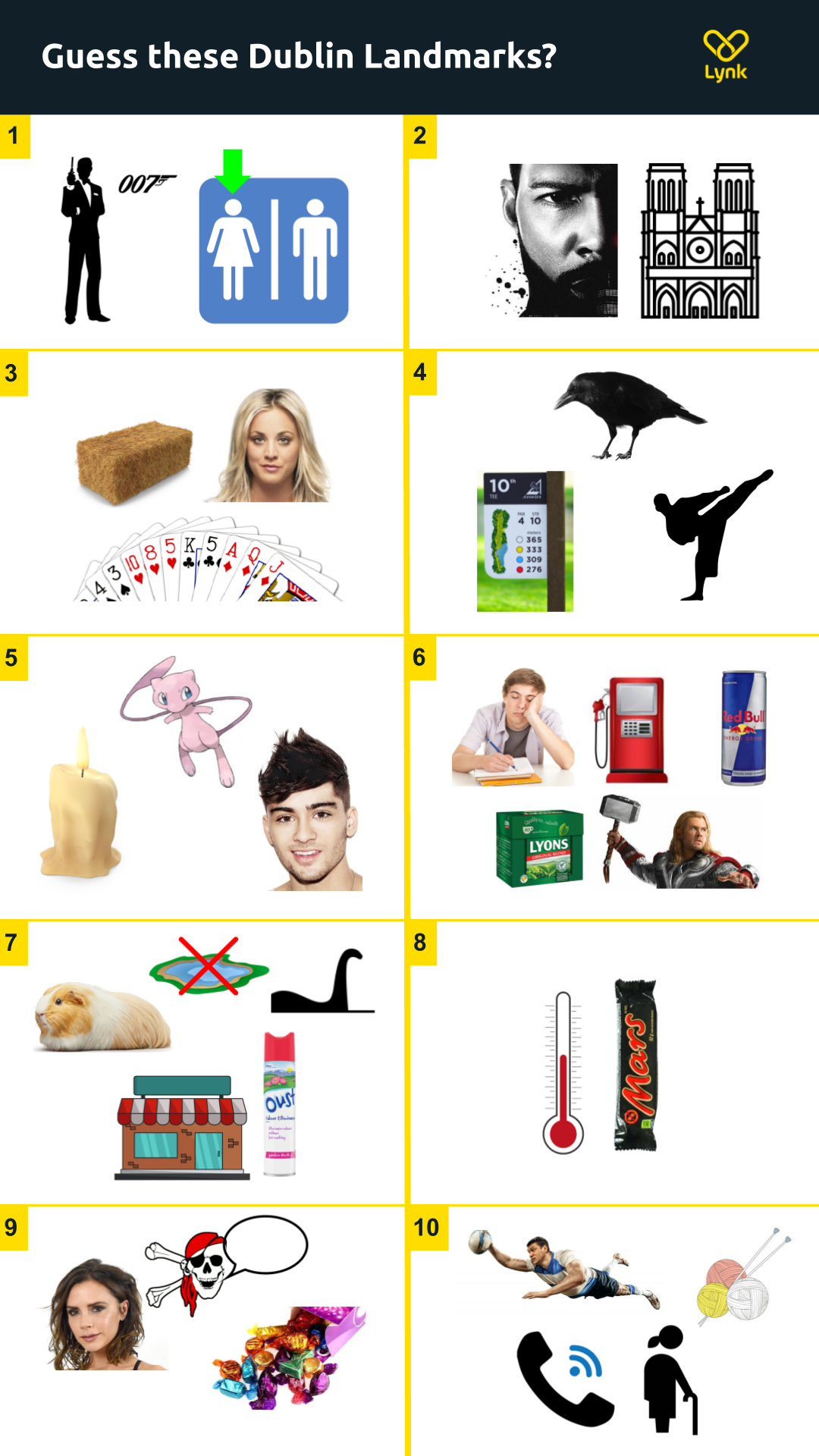 ---
Next month we will have new batch of questions so keep a look out!
See answers below. Flip your phone upside down!