CEO and Directors travel in Chauffeur Class
How you travel can set the tone for a successful meeting, a great presentation or a comfortable trip to the airport. A smooth, pleasant and stress-free trip in Lynk Chauffeur Class is the only way to travel for top professionals.
A journey in a luxury car with a professional driver is more than just another booking, it should be an experience for the passenger. Lynk Chauffeur Class offers a new level of attention and a new level of comfort for business travellers.
What can you expect?
Luxury Cars
Our fleet is made up of the most modern, comfortable and luxurious vehicles on the road. Each vehicle comes with complimentary water, charge points and reclining seats…perfect for rest or work. An example of one of our luxury cars is the flagship 2019 BMW 7 Series.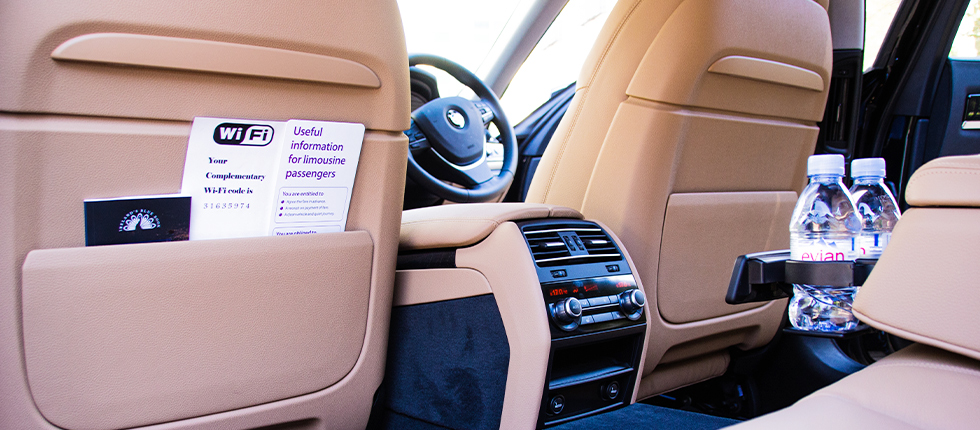 Professional Drivers
Our drivers have been working in the chauffeur industry for more than 10 years. They have built a business from being the most professional and reliable drivers in the city.
Pinpoint Timing
On time, every time. Booking Chauffeur Class means your driver will arrive 15 mins before the booking time. Your driver will be waiting for you and you will be greeted like a VIP. Your driver is always on time and never late.
Quick Booking
Let us know when you need to travel and a member of our team will find the best suitable vehicle for your trip. To book, please email customercare@lynk.ie.
Set Prices
Know the price of the trip before you travel. Prices for the Chauffeur Class are all agreed before you travel, making budgeting easy.
Simple Payment
If you already have a business account with Lynk we can add this trip to your invoice. No need to set up another account or book with a private chauffeur.
Travelling in this class ensures that you or your guests are put first. You are our priority and our drivers go that extra mile to pull out all the stops to make the experience flawless.
To book a Chauffeur Car, email us at customercare@lynk.ie.