5 Events To Check Out This Bank Holiday Weekend
Planning to head away for the bank holiday weekend? Lynk want to show you some of the hidden gems you may or may not have heard of around the city for the weekend ahead. Here are five events to check out if you're thinking of fun and unusual things to do. Remember, every time you download Lynk you get 10 euro free taxi credit, so let us help you make the most of the long weekend.
1. Forbidden Fruit
Three great days of music with a range of acts from different genres will be playing throughout the weekend  in Kilmainham. Acts include massive fan favourites such as Wu Tang Clan and Fat Boy Slim. This is one of the best festivals coming up this Summer in Ireland and is made better by how central it is, so you can use your Lynk taxi app to fly into town afterwards. More information available about tickets at: http://www.forbiddenfruit.ie/tickets/.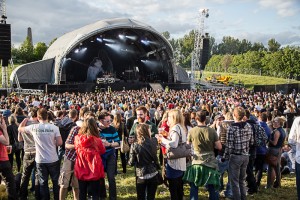 2. 'Whippersnappenings' open air movies or kids
'Whippersnappenings' is a special outdoors event hosted by Happenings starting in parks around Dublin from Sunday May 31st. These events will be fun for the whole family to go to so long as the weather holds up. This will be a great chance to kick back, enjoy a picnic and relax. Tickets will be 5 euro on the gate. More information avalable at: http://www.happenings.ie/events/73/happenings-open-air-cinema-season-2015-dublin

3. Yoga in Dartmouth Square by Happenings
For those of you looking for a more relaxed weekend, you could try Happenings outdoor yoga which costs only 5 euro. It doesn't matter whether you're a beginner or experience becasue the classes aree catered towards every level. The event this week will take place in Dartmouth Square, again, provided the weather allows it. Classes start at 11am. More information can be found at: www.happenings.ie/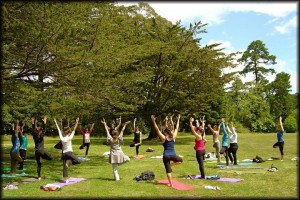 4. The Church Dublin
Have you heard of the notorious Church London? Well, the biggest and best party in the UK is coming to Ireland this bank holiday weekend! This will be the LAST ever Church event so Lynk want to give away TWO tickets to the event. Check out our Facebook page for more details. www.facebook.com/lynkireland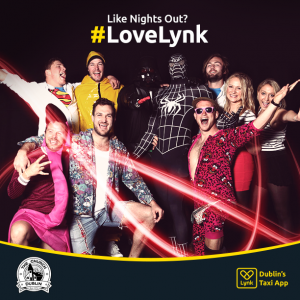 5. Dublin Port River Festival
Looking for something cheap? Entry to the Dublin Port River Festival at North Wall Quay is free. There will be lots of activities to choose from such as tug boat dancing, kayaking and more, so there is something for all the family to enjoy. This year the festival is pirate themed, so have fun dressing up and there will be prizes for the best fancy dress costumes. http://dublinriverfest.com